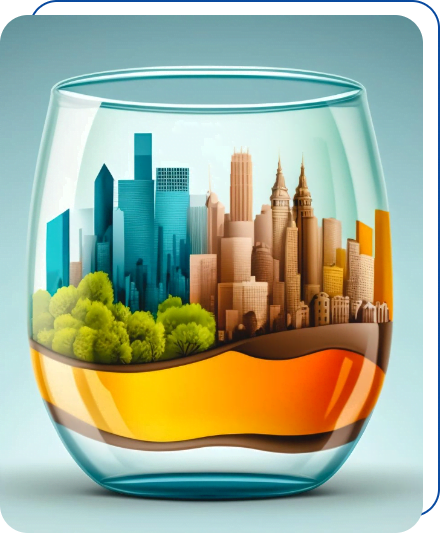 Simplify, speed up and streamline

the buyer journey
The real estate industry has been slowly reinventing itself with the help of innovative technology solutions for the past few years. Realtors have realized the value of the data they possess.
Quickly realizing that opportunities may be lost to competitors who leverage data-driven insights to solidify and strengthen customer relationships, many realtors are racing to reach customers faster. Prioritize your business
Where we add value

to your business
Understand tenant preferences through automated surveys and listen to the audience more carefully with reduced noise. Analyze social media and online survey data to gauge market sentiment and opinions about you, your competitors, the geographies, consumer trends, or opinion on specific neighborhoods. This helps in identifying better opportunities, convincing the customers on their valuations and ensuring continued client success.
Leverage predictive analytics to enhance tenant satisfaction and loyalty. Unlock actionable insights that empower you to anticipate tenant needs and deliver personalized experiences in order to maximize occupancy rates and foster long-lasting relationships with tenants.
Ensure the accuracy of datasets across property information, financial records, maintenance data, and tenant data by establishing robust data governance practices within the organization.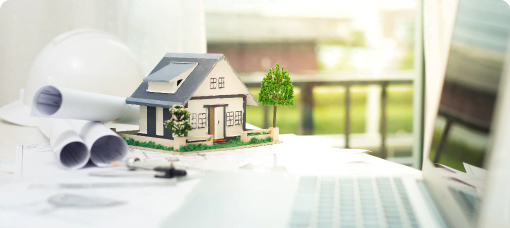 Develop a user-friendly web or mobile app that enables seamless property search, virtual tours, online applications, lease signing, rent payments, maintenance requests, and tenant communication, optimizing the leasing process for enhanced efficiency and tenant satisfaction.
Real-time monitoring for smarter property investment and performance. Analyze vast amounts of market data, demographic information, economic indicators and key industry metrics to provide comprehensive real time market research reports for FP&A investments and budgeting.
Provide personalized property recommendations to potential buyers based on their preferences, budget, location, and other factors. This elevates the property search process, reduces the long hours of property hunting and improves the chances of finding the right property for each individual.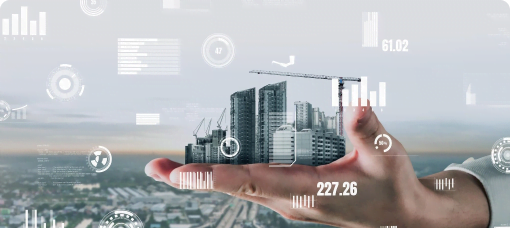 Minimize downtime for tenants by harnessing predictive insights to proactively optimize maintenance operations. By leveraging predictive solutions, real-estate companies can identify patterns, and anticipate potential issues, thus, addressing maintenance requirements before they escalate into costly problems. Such a strategy not only enhances operational efficiency but also minimizes tenant disruptions, boosting overall tenant satisfaction.
Enable you to handle large volumes of data cost-effectively and efficiently
Personalize the customer experience through our wide range of services
Help facilitate communication between your teams for sealing the deal sooner
Automate and speed up any robotic processes that eat away your time
Empower your teams with advanced analytics for a faster time to market
Manage your cloud environment for you, so that you can focus on core activities
Land deals by leveraging valuable insights
Find out how we make it possible for you