Engineering
the next generation company
"Lower latency, faster speed, greater capacity", what describes 5G technology applies to what is expected out of the right data infrastructure.
Telecom brands face intense pressure to stay ahead of the competition with their customer base always expecting unparalleled experiences, best-in-class and price products. The industry also dawns a new identity frequently, when ushering in newer technical advancements and sometimes, disruptive revolutions. Adapting with the need for continuous innovation is often slowed down by legacy systems and loads of data errors.
BizAcuity's data and analytics solutions are helping major telecom brands to modernize their data infrastructure, enhance customer experience and embrace emerging technologies. From data fixes to real-time analytics, we empower telecom brands to be more agile, productive and effective with their data.
of data managed and processed on Hadoop using shell scripts, using available resources, without overloading the nodes and without affecting regular workloads over a period of 2 months.
Our largest client is a telecom giant who leverage our expertise across big data management, application modernization and visual analytics
Where we add value

to your business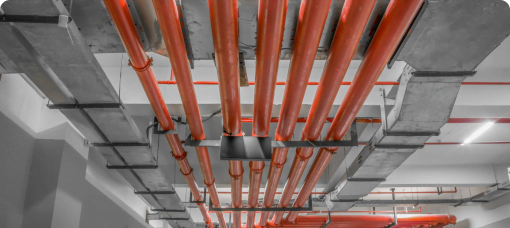 BizAcuity specializes in Integrated Risk Management for highly regulated sectors and works closely with telecom companies to fortify their IPX security, ensure regulatory compliance, reduce risks and detect fraud using data management and AI/ML solutions. Leverage predictive fraud detection, data governance, and centralized risk assessment to safeguard the company and the customers.
BizAcuity enables telecom operators with a much smoother data clearing and monetization process by efficiently helping them handle, validate and reconcile usage records between operators, while ensuring billing transparency and settlement accuracy. Our comprehensive offerings help telecom companies monetize their data effectively and maximize value.
Elevate customer satisfaction with customer care process optimization. By implementing advanced AI solutions, telecom operators can optimize customer care by drastically reducing long waiting times, and thus, also enhancing the bandwidth of customer care representatives in the process, ultimately leading to better service experience.
Complex, data-heavy legacy systems are not easy to replace due to risk factors that include cost concerns and interoperability. BizAcuity's extensive expertise blending data engineering with an agile and flexible approach enables telecom businesses to cut costs, modernize and scale without interrupting everyday business processes.
Develop, modernize and manage robust applications in order to stay competitive, meet the evolving demands of the market and also improve the customer experience by minimizing downtime. Ensure streamlined operations, faster time-to-market, and adaptability through modern application development and DevOps practices.
Winning customers

with our insights
Explore how we are driving
real-world impact
Developing a big data analytics platform to enable real-time fraud detection and alerting for an IP networking technology leader
Enhancing the Business Intelligence capability for a telecommunications giant to facilitate better customer service
with the help of our insights