Keep your players close

and margins distant
Its the golden era of sports betting industry globally and operators are racing to win market share across geographies. Many new names keep popping up and the major sportsbooks always make huge investments to retain and expand their empire. As a result, challenges like scalability, increasing the profitability and retaining players become increasingly difficult to tackle.
Thankfully for world-renowned tournaments, premier leagues and in-play betting, sports betting operators collect hoards of data on their players and the games they participate in. This data has the potential to solve most of the problems that sportsbooks face.
BizAcuity is the data and IT partner to some of the biggest players in the industry. We help sportsbooks overcome their most pressing challenges by providing actionable insights into player behavior to ensure sustainable growth and long-term success.
clients to date across 6 countries
years of collective industry experience
Accelerate growth,

fueled by insights
Our offerings range from providing a complete view of the business to predictive analytics for marketing, compliance and fraud.
Leverage the expertise of industry veterans who embed themselves into your business and help you align your BI systems with your organization's mission and vision. From data strategy, consolidation to reporting, get a holistic view of your business operations that lead to better decision-making and increased revenue opportunities.
Cutting-edge
predictive analytics solutions
Build trust and drive experience with the help of redictive engagement. Knowing more about the players unlocks a doorway of opportunities for the sportsbooks to keep their players from churning
Player Retention
Risk & Compliance
Player Retention
Predict players who are likely to churn with a higher accuracy and try to reduce your churn with hyper-personalized campaigns.
By predicting the LTV of each player, casinos are able to segment their players better and allocate resources effectively.
Predict how often a player will play at a casino in the future and use this information to better understand player behavior, rethink marketing efforts and proactively target those players
In the era of personalization, keep your players hooked to your casino with real- time predictions based on their behaviour and simultaneously test new games
Risk & Compliance
Winning customers

with our insights
Explore how we are driving
real-world impact
Near real-time analytics for a crypto casino resulting in a faster go-to market
93.7% accuracy in the identification of duplicate accounts for one of Europe's largest iGaming entities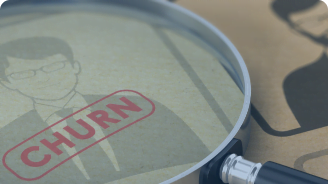 Player churn rate reduced by 10% with low TCO for a multi-billion dollar iGaming company
Derive more insights from your data
With our portfolio of data analytics services