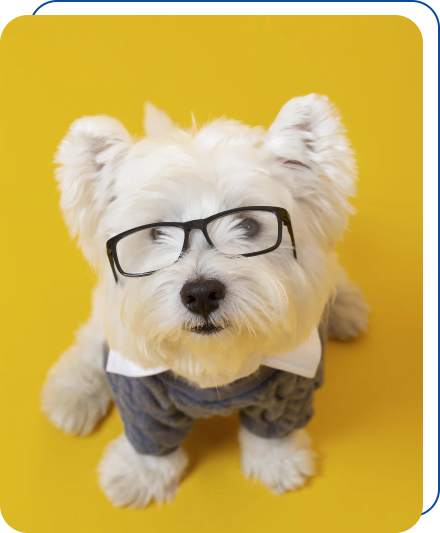 Focus on core operations


while we support and manage your analytics and applications
With growing customer expectations due to the rate of technology disruption today, businesses can no longer depend on traditional operating models to manage digital agility amongst their core tasks.
In their efforts to upgrade, organizations need a partner who can offer a cost-effective route to digital transformation, boost resilience, and help drive value-driven customer outcomes by making the most of up-to-date technologies.
Delivering dedicated services in terms of teams, support, and expertise, BizAcuity can be your ideal partner with a suite of managed services that play an integral role in assisting your organization's digital transformation and growth agenda.
Enable high-value work

along with daily operations
With our end-to-end managed service offerings backed by our technical and domain expertise, we give you the flexibility to scale up and down with infrastructure depending on your business needs.
Make your enterprise digital-ready and resilient with managed services in migrating, hosting, and evolving your infrastructure on the cloud. Streamline how you build, manage, and consume services across hybrid and multi-cloud environments. Leverage our expertise to make the most of cloud computing in enhancing operational agility and efficiencies, data protection, cost savings, and more.
Integrate AI into your existing tech stack to not only ensure accurate results across business functions but also develop and deploy your products and services faster and at scale. Automate a wide range of functionalities, from anomaly detection to predictive forecasting. Scale your operations with ML and deep learning to uncover valuable insights that advance your customer engagements, business processes, and decision-making.
Equip your business with big data services across integration, migration, development, and implementation as you evolve in today's highly competitive market. Transform your data into actionable insights with our expertise in developing complex algorithms and big data models. Tap into newer revenue opportunities, improve operational efficiency, deliver effective marketing outcomes, and enhance customer personalization efforts.
Transform your business to be forward-thinking by eliminating data silos and achieving data consistency. Create and maintain data pipelines that help you access vast amounts of data in a cost-effective manner. Access data-driven insights quickly through automated reporting and leverage data warehousing techniques to drive informed decisions.
Build intuitive apps for web and mobile interfaces, microservices, and BI dashboards. Leverage our expert engineering teams, the latest tool stacks, and industry-validated practices to make your apps release features faster and become scalable. Harness the power of a single codebase to reduce the costs involved in designing applications individually across platforms.
Deploy our high-performance teams with experience in a wide technology stack and managed services model to give your business an intelligent edge in enabling faster time-to-market and productive results.
Dedicated team
Responsible for delivery
Working with the Core team
Knowledge backup is created
No transition time is required in case of team changes
Shared resource, not billed
Support Core team and provide oversight
Weekly review with Core and Shadow team
Monthly review with the client
Explore how we are driving
real-world impact
Tableau reports optimization and support for a global event technologies brand
Managing a data lake and data warehouse for a Europe-based online gaming company for 1.5 years and ongoing
Thrive in a healthy data ecosystem
while our services cover the finer details