Build your enterprise


while we build your app
Businesses today cannot do without app development support when they unveil a product, service, or even a feature upgrade. However, when they decide to go to market with their ideas, most enterprises end up dealing with a complex vendor ecosystem – one where disparate stakeholders are in charge of UI/UX design, microservices, app interfaces, analytics and dashboards.
To repudiate the risks of prolonged development cycles, BizAcuity offers a comprehensive suite of application development services for web and mobile platforms. Launch your app with built-in AI and analytics for enhanced business process agility, reduced time-to-market, and increased operational efficiency.
Execute your growth strategy

with world-class software
Harness the power of software development above and beyond its rudimentary basics with our end-to-end offerings in application design, backed by our technical and domain expertise.
Leverage our technical knowledge to deploy apps across web and mobile interfaces. Adopt best practices in multi-interface application development that boost your outreach across various platforms and devices. Eliminate costs of designing apps individually for different platforms through a single, shareable codebase and stay well within your budget.
Transform monolithic legacy apps into cloud-compatible apps built on distributed event-driven architecture. Enhance customer experiences by equipping solutions with navigation shortcuts, responsive user interfaces, and cutting-edge design features.
Leverage AI/ML and analytical frameworks for agile, reliable, and interactive application development. Engage with today's customers faster and better through data-driven insights generated on intelligent dashboards. Leverage data to drive smarter decisions and more responsive campaigns, while applying best practices to make apps simple, smart, and responsive.
End-to-end application development backed by our domain expertise in servicing clients across banking, gaming, and e-commerce
Unbiased technology stack recommendations that specifically meet your unique business requirements
Benefit from application development support that is budget-friendly and helps you reduce turnaround time
Explore how we are driving
real-world impact
Modernized an e-auction platform for an e-commerce brand
Developed a grievance redressal app to establish a direct line of communication between the local administration and the public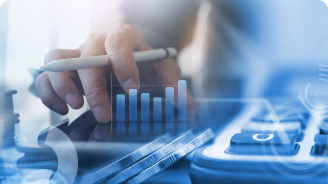 Developed a data-driven decision engine to fast-track customer loan journeys for a UK SME bank
Build intuitive applications
with our app development support